Find Solutions with Calgary Divorce Mediators
The divorce rate in Canada is nearly 40%, if you are going through the difficult process of divorce or separation in Calgary, Alberta and surrounding area, a Calgary divorce mediator may be able to help. During divorce mediation, you and your spouse will meet with a neutral third party called a mediator. The mediator is there to help you both find effective ways to communicate and resolve any issues relating to your divorce such as financial matters and child custody arrangements and scheduling. Mediation is a frequently used method of negotiating in a divorce settlement due to the long list of benefits available to couples that are already navigating through a very arduous time.
Mediation tends to be much less expensive than attending a court trial or negotiating back and forth with lawyers

A good mediator can typically settle all issues related to your divorce

Mediation sessions are never public record and will remain confidential

Your lawyer(s) can still be present for mediation, if you wish

The mediation process is controlled by you and your spouse

Mediation allows you and your spouse to find a resolution that is fair based upon your personal relationship and situation

Mediation can improve future communication between you and your spouse
While mediation can be incredibly effective for most couples it is not a "fits-all" solution. Some people have experienced an imbalance of power throughout their relationship and are happy to finally have a chance to negotiate on neutral ground, while others are afraid they will too easily give in to their spouse's demands and would rather have their lawyers handle the situation for them. There is also the chance that your spouse will not do what is requested of them during mediation, in these instances you may need to go to court to have financial and other support decisions enforced. However, if your separation is fairly civil, you may want to consider doing some research on Calgary divorce mediators to see if it is the right choice for you and your situation. It can also be an option to settle smaller matters within your relationship after a court trial and can save you from excess legal expenses.
Having a divorce mediator help with negotiations can be a very effective tool in resolving cases that may have seemed impossible to begin with so long as both parties show up and are committed to negotiating and compromising.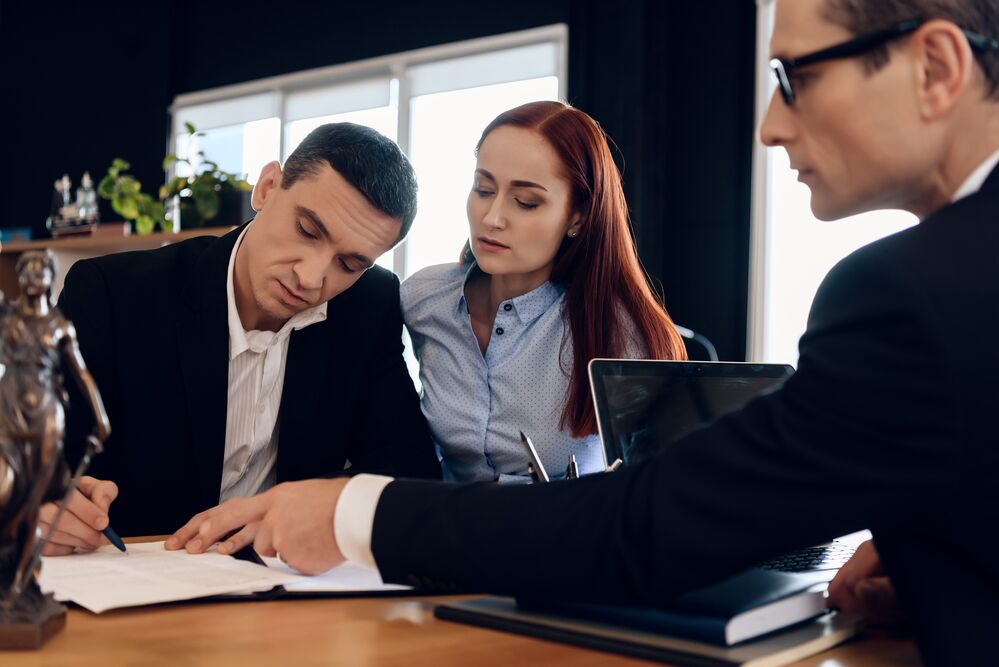 What is the Mediation Process at Alberta Divorce Finances?
Each mediator will take an individual approach to your case but all sessions will typically work in the same fashion. The first steps are to call the mediator you have selected to work with and provide background information to them in regards to your marriage, your family and all issues relating to your divorce. Your mediator will want to have as much information as possible beforehand but may also request that information again during the mediation session when everyone is present.
The first meeting will be held in a neutral setting and the mediator will explain to all parties what can be expected throughout the process. The mediator should be establishing a respectful rapport with both you and your spouse and ensure that you both feel comfortable and heard throughout the mediation. Sometimes, it is necessary to meet separately from your spouse so that the mediator can obtain views and positions on matters in private. Other times, it will be suitable for all parties to meet in the same space for the entirety of the mediation. You may also be required to sign a confidentiality agreement that stipulates all parties, including the mediator, cannot disclose any of the conversations from mediation- this will protect you later on if a court proceeding is required.
1. Beginning Mediation Process Between Both Parties
Once the mediator has explained the mediation process to you and your spouse you will each have the opportunity to make a statement about your position. After this, the mediator will likely have further questions for both of you as they will be making their best effort to understand your relationship and both of your positions in their totality. The following steps are to find out which matters you and your spouse agree upon and where there are issues that need to be resolved.
Once it has become clear as to what needs to be accomplished between the parties, the mediator can help you and your spouse develop a plan to resolve your issues.
Usually, there is homework involved, especially in matters concerning property and children and you may have to collect more information such as property and asset value. The mediator will help discern what information is needed and both you and your spouse will commit to doing your part to prepare for the next session. If this process sounds like it is in your best interest, it may be worthwhile to contact some local Calgary divorce mediators to discuss your options.
2. We Help You Negotiate Agreement Terms
Negotiating an agreement may not always be a linear process, the mediator may suggest that you and your spouse begin settling smaller matters first. Starting with issues that are easier to resolve is a good way to establish trust and begin compromising. Beginning negotiations in this fashion can help things run a lot more smoothly down the road when you start discussing topics that you find distressing. It is normal to feel overwhelmed at times and like you do not have the answers, part of the job of the mediator is to keep things on track and to help you come up with solutions that will work for both parties. To ensure a successful mediation it is important that you do the following:
Show up to the mediation with an open mind, ready to compromise

Be respectful of your spouse and try your best to listen to them

Have an end goal of resolving as many issues as possible through the mediation process
Your spouse will notice the positive effort you put into mediation and hopefully will be inspired to put in the same understanding and open-mind that you have. Compromising with your spouse on one issue may encourage them to take more of your interests into account, this can also help to expedite the mediation process.
3. Our Calgary Divorce Mediators Will Help With Finalizing an Agreement
After both parties feel that as many items that are possible have been resolved through the mediation process, the mediator, or one of your lawyers can move forward with a written agreement and child custody plan and schedule. These documents will be signed by you and your spouse and will constitute a part of your Divorce Judgement. In Calgary, Alberta the documents provided by any Calgary divorce mediators, will protect both you and your spouse if either of you decide not to fulfil your part of the agreement and as such is beneficial to both parties.