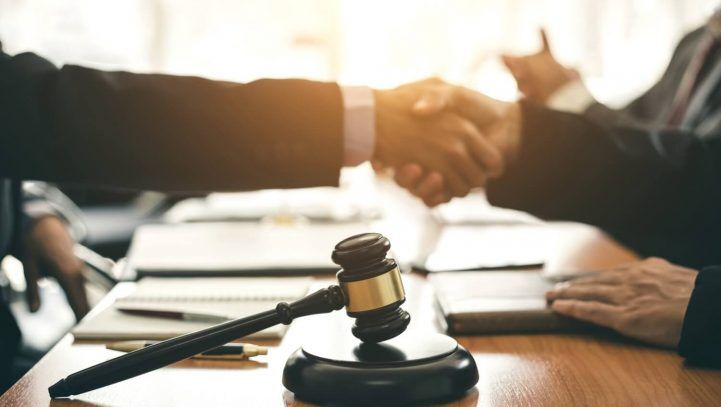 How Can I Get Free Legal Advice In Alberta?
Why Pro Bono Legal Service Is Provided By Law Firms, What It Entails, And Who Typically Receives This
Are you in need of free or low-cost help with family law matters in Calgary, Alberta? Maybe you need a free consultation regarding civil litigation, criminal defense, immigration, housing, or wills and estates. But you don't currently have the funds or income to hire a lawyer. If this is the case, finding a lawyer that does "pro bono" work may be your best recourse.
Pro bono legal services are defined as the provision of free or reduced-cost legal services that are given by law firms or individual lawyers to people who cannot afford or qualify for the average lawyer's rate. This is an important part of any lawyer's practice.
Many community legal clinics, not-for-profit organizations, professional associations, government initiatives, and corporate legal departments exist to make sure that the disadvantaged get access to justice.
A Guide To Help People Connect With A Lawyer
Pro Bono Law Alberta (PBLA) Access to Justice PBLA promotes access to justice by fostering a pro bono culture in the legal profession. By creating volunteer opportunities for lawyers and working with law firms to develop pro bono policies and projects, PBLA works in the following areas of need for Edmonton and Calgary: family law, civil litigation, wills & estates, mental health law clinics, elder abuse prevention, disability rights clinics resources and much more.
Central Alberta Community Legal Clinic The Central Alberta Community Legal Clinic (CALC) is an independent, not-for-profit community service that provides legal information and representation to those who may not otherwise have access to justice. CALC now offers evening clinics in six communities: Red Deer, Ponoka, Medicine Hat, Fort McMurray, and Lloydminster, and the surrounding rural communities.
Volunteer lawyers and paralegals provide 30-minute consultations at each clinic for legal issues such as family law, wills, property, estate planning, civil law, criminal law, and government benefits. After 30 minutes with a lawyer or paralegal, clients may receive further support from a paid staff lawyer.
Calgary Legal Guidance (CLG) CGL is an independent non-profit organization that provides low-income individuals with legal information and, where possible, limited legal advice free of charge. CLG offers a number of services to the public including evening clinics, outreach clinics, telephone advice, Dial-a-Law, community legal education workshops, temporary law aid services, and publications.
Edmonton Community Legal Centre (ECLC) The Edmonton Community Legal Centre (ECLC) is a charitable, non-profit organization that promotes equal access to justice for vulnerable populations by providing legal services and information to low and moderate-income people. ECLC achieves this through legal advice clinics run by volunteer lawyers; legal information sessions; community outreach activities; and resource development initiatives.
Lethbridge Legal Guidance (LLG) Lethbridge Legal Guidance is a community-based, non-profit organization that administers evening clinics in which volunteer lawyers provide free legal assistance, information, and advocacy in matters relating to family law, civil law, employment law, immigration law, personal injury law, and criminal law. These services are provided to people in need of legal support but do not qualify for legal aid.
How Do I Find A Pro Bono Lawyer In A Specific Area Of Law?
Whether you are looking for advice about family law matters in Calgary or a civil litigation matter in Lethbridge, one of the above-listed area-specific law clinics should be able to assist you. They each have experienced law professionals that are skilled in various areas of law, volunteering their time to help the disadvantaged with their legal matters.
Another thing to keep in mind is that there are other professionals that may be able to assist you that only cost a fraction of the price that a lawyer will. As an example, using a divorce mediator instead of the best divorce lawyer can save you tons in legal fees by cutting down lengthy negotiations between lawyers and costly court fees.
Alberta Lawyers Provide Thousands Of Hours Of Pro Bono To Vulnerable People Every Year
Alberta lawyers provide thousands of hours of pro bono to vulnerable people every year. In the past, the legal profession would only provide a small number of these services for free, by donating their time after completing their own client work.
Today, with the emergence of new technology and growing awareness of an increased need for legal services, a more ambitious approach has been developed. The goal is that lawyers should aspire to render—without fee—at least 50 hours of pro bono Publico legal services per year, with an emphasis that these services be provided to people of limited means or nonprofit organizations that serve the less fortunate and vulnerable peoples.