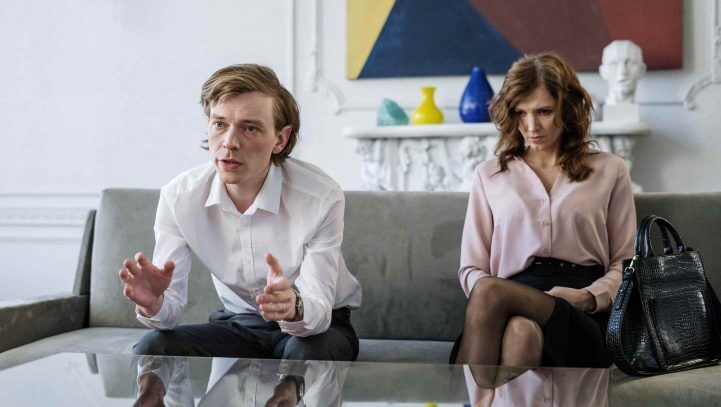 How Does The Date Of Separation Affect A Divorce?
Why Is The Date Of Separation In Alberta Important In A Divorce?
Divorce is never easy, even in cases where both parties agree that it is for the best. You are faced with finding a suitable location to stay at, getting lawyers, etc., all while trying to adjust to your new lifestyle. In a divorce case, there are many important dates that must be identified and proven. Perhaps the most central of these is the date of separation. In Alberta, this date is critical to establishing when one or both parties is eligible to file for divorce. In fact, in some cases, it may even be a prerequisite for getting any type of interim relief from the Court.
What Counts As Separating Before Divorce?
The question of whether you are separated for the purposes of obtaining a divorce depends on the individual facts of your particular case, but generally speaking, separation in Alberta means living apart. Living apart can be unilateral (i.e. initiated by one spouse) or mutual (i.e. jointly decided). You must then show that there is no reasonable prospect that your marriage will be restored. However, some couples may choose to "live apart together".
If you're still living together, but have ended your marriage, the legal question becomes: are you actually considered separated? The short answer for many people is yes. The slightly longer answer is that you can be considered separated even if you are still living in the same house, but only if the other elements are satisfied. These include:
Physical boundaries, sleeping separately is a must and you should be spending very little time with one another;
Finances, work out an agreement and keep track of all household expenses;
Agree to house rules, is it okay to date? Is it okay to have people over? Discuss how you will handle these situations;
Divide responsibilities, you won't be handling chores and errands together anymore;
Establish social lines, will you both attend certain events? Will you be telling friends and family of your decision?
You may have to prove these elements of separation in court and it is important you keep track of everything. Defining a date of separation and then strictly enforcing the separation, whether living separately or "living apart together", will allow you to move forward with your divorce after a full 12-months of separation have occurred
.What Is The First Thing To Do When Separating?
Separation is a very important time for a couple. It does not necessarily mean that the couple will definitely divorce. The term separation simply means that the couple is no longer living together as husband and wife. In fact, a separation period is something that many couples do to evaluate the state of their marriage before making a decision to divorce or work on their marriage to make it stronger
When couples separate, there are legal issues to resolve. For example, splitting up shared income or deciding how to disperse household items. Having a good understanding of the right steps to take gives you time to consider your decisions enabling you to reach an agreement quicker. If you are genuinely trying to go through the process of separating without conflict then you should contact a family law lawyer before you separate so they can go over your rights and responsibilities with you.
When the time comes to negotiate with your spouse and start dividing assets and discussing important matters such as spousal and child support, there are other professional resources you can use such as Calgary divorce mediators.
Whether you are going through a trial separation in Alberta, or you know that you will be separating with the intent to divorce ensure that you take your time to work through all the necessary steps and don't be hasty in any of your decisions as they will greatly affect the future outcome of your spousal relationship and divorce.