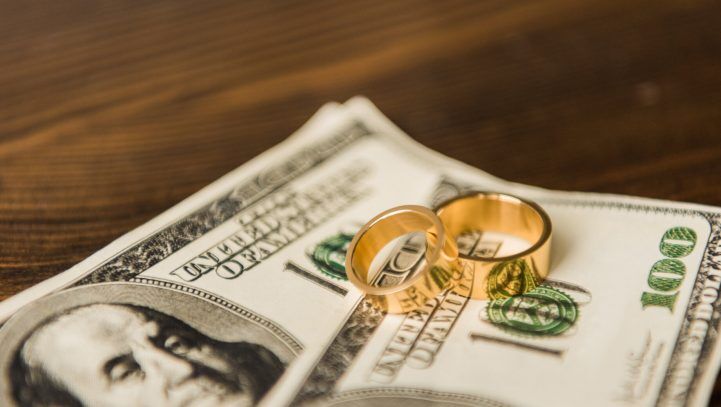 Managing Your Finances after Divorce If You're Over 50
If you get divorced in your 50s, there are some financial considerations that come into play because you may be losing more when it comes to the division of savings, investments, and the overall value of your assets.
When married couples divorce, their property is usually divided between them. The rules vary slightly depending on your province or territory of residency, but for long-married couples who have collected most of their assets together, an equal division may ensue.
In this article, you will learn about managing your finances if you get divorced in or near your retirement years.
Dividing Your Pension
Some pensions are more difficult to divide than other assets that are more straightforward to evaluate. A defined contribution pension is a market-valued mutual fund account that fluctuates with market conditions. A defined benefit pension that delivers a monthly benefit to a plan member may be qualified to pay a share to each spouse.
Now that you're going through a divorce, you could get family law assistance. Professional guidance on the tax consequences of assets and income is also required. Legal counsel and litigation can be expensive, and both parties may suffer as a result, especially if they have limited funds to finance their retirement.
That's why working with collaborative family lawyers or mediators can help both parties get the most efficient financial resolution.
Handling Your Fixed Expenses
One of the most challenging tasks of divorce for pre-retirees and retired couples is that dividing assets does not always imply dividing costs.
A 50 percent reduction in retirement assets does not necessarily imply a 50 percent reduction in retirement costs because a household has a lot of fixed expenses.
Despite only receiving half of their combined marital assets, divorced couples may find that their expenses are still significantly more than half of what they paid as a pair.
Deciding Whether You Should Keep the House
One partner may wish to remain in the couple's house in the case of a divorce or separation. This could mean giving up a larger portion of investment assets or pensions in exchange for a house or condo, or it could mean taking out a mortgage to buy out the other spouse's share.
Before you make this decision, think about the long-term financial repercussions—whether you can afford to stay in the house and how you'll pay for it.
If you decide not to stay in your married house, there is a compelling case to be made for renting rather than buying after a separation or divorce. The reason for this is that if you purchase and sell multiple times in a short period of time, land transfer tax, real estate commissions, and relocation charges can add up quickly.
At any age, renting first before deciding on the next step is desirable, and it is often the most cost-effective option. It can also help free up money for retirement expenditures, especially for people who aren't concerned about leaving a legacy.
Conclusion
Divorce may be a painful experience for the spouse, their children, and others around them. However, It may prove to be emotionally healthier for both individuals. Just remember that retirement funding for singles can be more expensive in the long term, so be sure you can decumulate your assets efficiently without outliving your money.
If you need financial advice after divorce, Alberta Divorce Finances is here for you. We help you understand your finances so that you can move on with your new life. Set up a consultation with us to discuss your situation.