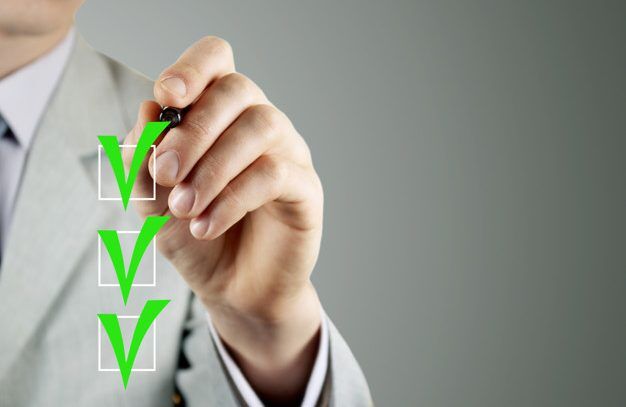 Separation Agreement Checklist for Alberta
Creating A Separation Agreement Checklist In Alberta
A separation agreement is a written legal agreement that covers how the relationship will be terminated, how any debts will be dealt with, and what the future arrangements relating to any children, assets and spousal support might be. If the two parties separate before they have made a separation agreement, they have to apply for an order from the court stating how their common issues will be resolved.
Whether you are married, in an intimate relationship, common-law or have children, there may come a time that you will need to file a separation agreement with the court. If you cannot come to an agreement based on your own, you may need the help of family lawyers and judges.
Working through this Separation Agreement Checklist will help married couples and common-law spouses gather the relevant information and guide them in the decisions that need to be made when forming a separation agreement. This checklist should include the following:
Determining what is to be included in the marital property;
Making provisions for spousal support;
Determining how child support will be allocated;
Creating a strategy on custody and guardianship of the children.
Figuring out if a separation agreement is appropriate; and
Considering how long the agreement shall remain in effect;
For more information, you can visit the Provincial Government website.
Make Sure You Understand All Your Marital Property
It is common for couples to own property together. This could be a single-family home, investment properties, superannuation, assets from a prenuptial agreement, and general savings.
When you separate, there is little that can be more emotionally difficult than dealing with your relationship property. There are no absolute rights – each relationship or marriage is different and you will need to look at the terms of your own marriage or relationship (such as prenuptial agreements and deeds).
It may seem like a bit soon to be talking about property division if you are just at the discussion stage of impending separation. It may also feel premature if you are slated for further mediation sessions before you know where things will end up. However, the earlier you start to think about property division, the more likely you will avoid any surprises later on and the smoother things will go.
Get Your Financial Affairs In Order
There are many changes to your financial situation when going through a separation or divorce in Alberta. Whether it's the money you'll need to pay spousal or child support, the extra one-off costs around selling and buying property, or the longer term costs like setting up home for your kids, and shopping around for a new mortgage or insurance.
Spending habits change due to each of the above reasons and more. Some will also have to adjust to their children being in one house at the weekend, others will have a change in childcare arrangements. If you have debt that is related to the marriage, or you are unsure about how things will work out financially after your separation, it is wise to seek advice from a Certified Divorce Financial Analyst before making any big changes such as selling your house or car.
It's important to understand the financial changes you may have to make after separation. You can prepare for them if you plan and budget carefully.
Talk About Spousal Support
Spousal support is the term used when one spouse needs the financial support of the other after the couple separates or divorces. It's sometimes called alimony or maintenance. The purpose of spousal support is for one spouse to maintain the same standard of living that existed during the marriage.
There are three types of support payments: temporary or short-term, long-term, and indefinite. Each of these forms has different contexts based on the lives of the separating spouses. Payments are made for:
children;
debts;
housing;
transportation;
living expenses; and more
Spousal support is different from child support, which is paid to a parent and is for the support of a child and will usually be considered as a separate expense.
Deal With Child Custody And Support
The Divorce Act establishes rules called "parenting arrangements" for both married and unmarried couples who separate. The "parenting arrangement" has to be in the best interests of the child, meaning what the child wants based on his or her age and maturity. The law focuses on children 12 and under, although older children may also have input into the parenting arrangement.
Although you and the other parent may have decided on parenting arrangements and support for your child, these may not be what is written in a court order. If you and the other parent cannot agree on parenting arrangements and child support, a court might decide for you.
The court order will be based on the results of a confidential assessment that identifies which parent is better able to meet the needs of your child and any other applicable considerations.
Protect Yourself By Drafting A Separation Agreement In Alberta
You and your partner have gone through the separation checklist and have managed to come to terms on all of the items. It is still important that you protect yourself by having a separation agreement drafted by a lawyer specializing in family law to avoid any disputes down the road.
A separation agreement is an important part of the process in any separation or divorce in Alberta. It may help to think of it as a "legal contract" that confirms what each party intends to do in the final days before their actual divorce is granted.