Are You Going Through A Separation in Alberta? Alberta Divorce Finances Can Make The Process Easier.
Going though a separation is NEVER fun. It can get nasty and usually your financials and assets are to blame. At Alberta Divorce Finances we do everything we can to make the process easier for both parties involved. We help guide you to take the right steps, make the right financial decisions, and have the entire process be over with sooner.
Requirements of Separation and Divorce in Alberta
In order to be granted a divorce in Alberta, you must have;
lived in the province of Alberta for a period of at least (1) year.

It is also required that you have been separated from your spouse for (1) year –

a divorce action may be started during this time but a divorce will not be granted until the separation period is over.
A separation occurs when spouses within a legal marriage make the decision to stop cohabitation without getting a divorce. The impact of a separation can be akin to that of a divorce, this can cause emotions to run high as couples try to navigate through an uncertain and onerous state.
While some Alberta couples separate in order to begin their journey towards a divorce, other couples treat a temporary separation as a means of taking time to decide whether or not a divorce process in Alberta is necessary and to gain a new perspective on their relationship. Other times, a couple may choose to only separate with no intention of divorce in order to continue health and insurance benefits that have been shared between them or for economic or tax purposes.
A separation in Alberta does not require any sort of filing within court but it is necessary for both spouses to have a legal separation agreement drafted and filed, this is especially true if there are disagreements regarding shared finances, spousal support payments or child custody matters.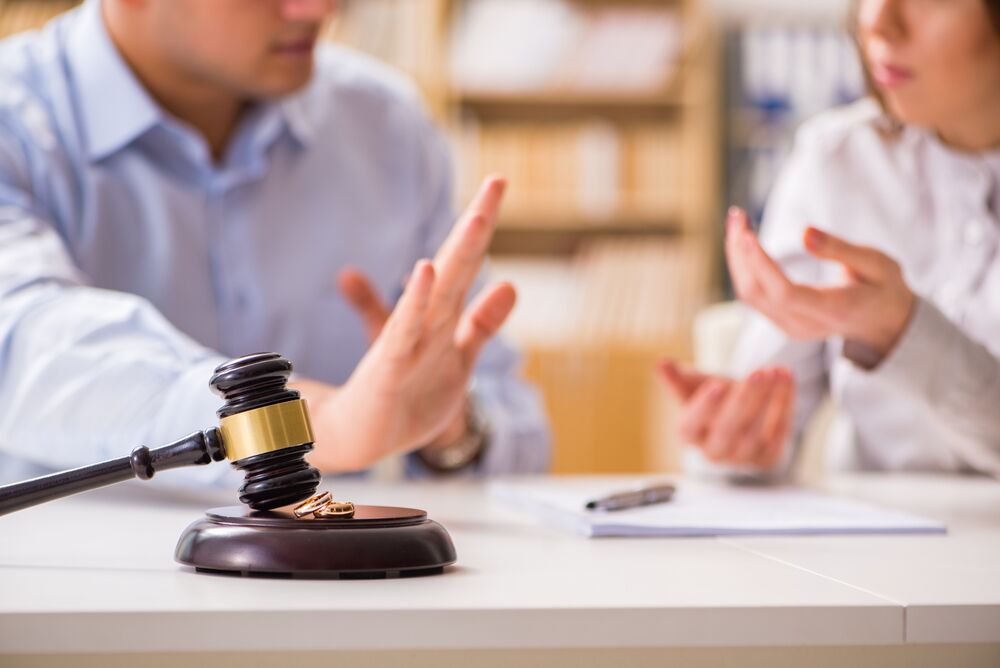 Assessing your Separation – Do You Need A Lawyer to Complete the Separation Process?
There are many instances where couples who separate do so without the use of a lawyer, unlike in a divorce, separation in Alberta does not require any legal processes. Depending on your situation, you may still want to be advised by legal counsel or you may find it beneficial to hire a mediator. A mediator is a neutral third party that will assist you and your spouse in reaching an agreement and can be a valuable tool when trying to communicate with your ex-partner during a difficult time.
Seeking legal advice or mediation may be a good option if you and your spouse are in disagreement about any of the following:
The marital home

Splitting debts and assets

Child custody arrangements

Child or spousal support
While it is possible to arrange your separation on your own, if your spouse decides that they want to use a lawyer, chances are that you will need one too. If you are both using your legal counsel to argue with one another via multiple meetings, phone calls and emails – your overall legal costs will add up quickly and can end up being an exorbitant expense. A mediator can help you and your spouse through any issues surrounding your separation at a cost far less than that of negotiating through your lawyers.
How To Reach An Agreement When You're Going Through A Separation in Alberta
Sorting through your assets and debts can be a lengthy process, this compounded with the stress of a separation can make reaching an agreement sound like an impossibility. To make the process easier, you should first determine your current financial state by listing the following:
Assets (include savings, properties, vehicles and household items); and

Debts (include mortgages, vehicle financing, loans and credit cards)
In the event that you don't know what your assets are worth, you may need to have them assessed by an expert, speak with a local real estate agent or do some of your own research online.
It is critical that you know what belongs to you, what you hold the rights to and what you own jointly with your spouse. Although it does happen, being married and having separate finances is not the norm, and when life altering changes such as separation or divorce hit, you can be left clueless about your own financial state. It is imperative that you know what you own and know your financial rights.
Do your best to educate yourself on the laws of division of assets and the laws of financial separation in Alberta, or your applicable province. if you don't understand something then consider taking on some professional help. Understanding your assets and financial responsibilities will set you up for success after your separation or divorce, making the entire process easier on you and other members of your family that may be impacted
Finalizing your Separation Agreement in Alberta The Right Way
It is more likely that both spouses will adhere to an agreement if it is written down and signed by both parties. Drafting an agreement can also reduce any potential confusion down the road as it can be used as a reference point if needed.
Some couples find they are unable to to agree on how to split their finances, or that they can agree on some items but disagree on others. If you are unable to fully negotiate with your spouse you may find it helpful to hire an impartial third party, like a mediator, to navigate through any outstanding issues with you.
If you do decide that working with a mediator is the right choice, it is important to remember that they are only a guide and while they can educate you they will not make any recommendations or give any legal advice, a mediator is there to help you and your spouse communicate.
At the end of mediation, a mediation report or a Memorandum of Understanding will be prepared that outlines all of the agreed upon decisions between the parties. The Memorandum will be used as a guide for a lawyer to draft a formal Separation Agreement – It is important to understand that while a mediator can help you and your spouse through negotiations, a lawyer will still be required for the preparation of legally binding agreements pertaining to your separation in Alberta.