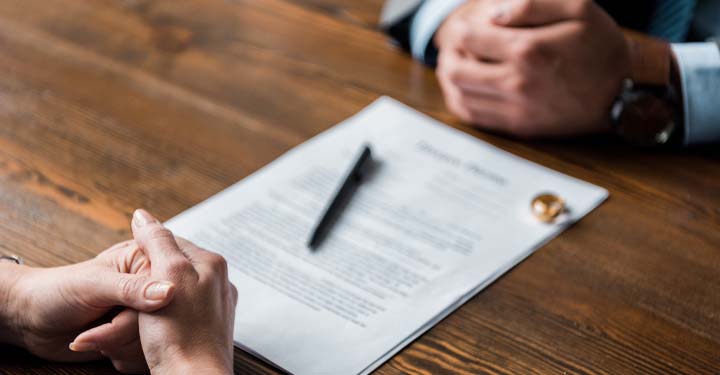 What Happens If Your Spouse Won't Sign A Separation Agreement In Alberta?
What Happens If Your Spouse Won't Sign A Separation Agreement?
If your spouse or common-law partner has refused to sign a separation agreement in Alberta, you should consider looking for a divorce attorney immediately. You may be required to have your attorney take legal action and help prepare all the court documents if your spouse continues to refuse to sign.
This is something that might take time, especially if you have kids or other concerns that will need to be dealt with. Don't hesitate any longer if this sounds like your current situation. Talk with a leading lawyer if you need legal advice.
What To Do If Your Spouse Refuses To Sign
It can be hard for spouses to agree on how to split their assets. Years of building and accumulating wealth together can create a rift that makes drafting a separation agreement daunting. However, there are ways to salvage the situation before it spirals into a legal battle. Below are a few suggested tips for dealing with an unresponsive spouse:
You and your spouse should sit down and discuss this. It is important that you both settle on a solution that will be agreeable to both of you.
Bring in a mediator to help you reach an agreement
If your spouse has refused to sign the separation agreement and has not given an acceptable reason as to why they may be hiding something from you. Now is a good time to hire a divorce attorney if you haven't already.
There are times when it is better if you take legal advice from a professional about such matters as child custody, visitation, and alimony. This way, you can avoid further conflict and hard feelings between the two of you.
The main objective of a separation agreement is to set an official and legally recognized date for when your divorce will be finalized. It should identify how property and debt will be split between spouses, which usually ends up being based on the value of each spouse before the marriage. You can find a separation agreement checklist online to ensure you cover all your bases.
However, there are other details that are included in most separation agreements, such as what happens with assets or income earned during the marriage, custody arrangements, visitation rights, and child support arrangements to name some. When one of you is agreeing to the deal
completely and without hesitation, they are making it significantly easier for both parties to move on with their lives while demonstrating responsibility and peace of mind.
Can You Get Divorced Without Signing An Agreement?
You should be advised that you are not required to have a separation agreement in order to separate and divorce in Alberta. You and your spouse can simply decide to move forward with the process to obtain your divorce and you do not need to sign any papers for this.
In Alberta, there is no law pertaining to separation agreements as they are not necessary. However, having a separation agreement means that you could include certain things within it that make sense for you both, which may make the process easier for you and avoid miscommunications and arguments in the future.
The Takeaway
A separation agreement is a legally enforceable contract between spouses that covers the care of children, support for one another, and all household items; the agreement protects one spouse from financial disaster and keeps both spouses on an equal footing in the eyes of the court. If your spouse refuses to sign a separation agreement, then it's time to find a divorce lawyer who can help you end your marriage.