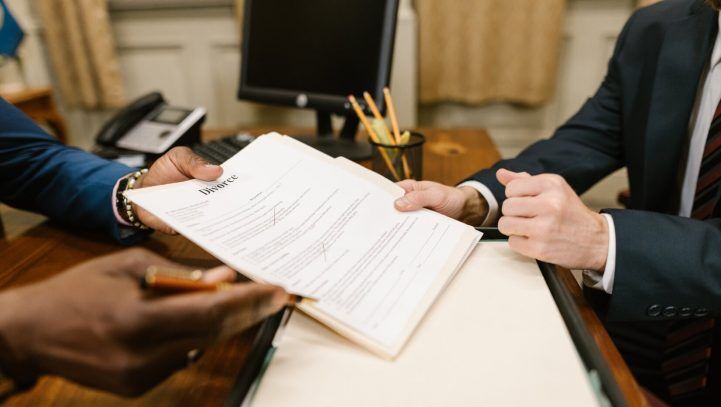 What You Need to Know to Prepare for a Divorce in Alberta
Preparing for divorce is never easy. Regardless of whether you and your spouse have been married for decades or are just starting off as a couple, the divorce process can be overwhelming. So how do you go about preparing for divorce in Alberta?
Know What to Do First
The first thing to do to prepare for your divorce is never making assumptions about your rights ad what will happen. Sure, your divorce may have a few similarities to people you know, but it doesn't mean it's going to be the same.
This is why you need to consult with a divorce lawyer in Alberta before moving forward. By doing so, your lawyer will put everything into perspective and outline your rights.
Sort Out the Financial Records You Need
The next thing to prepare for divorce is to gather the financial records you'll need. This includes a copy of your marriage certificate, any tax returns you filed, bank and investment records, retirement accounts, insurance policies, property deeds, and other relevant documents.
This way, you and your lawyer will have a full understanding of your assets and liabilities and what you could expect to take with you.
Understand the Need for a Separation of Agreement in Alberta
In Alberta, twelve months of separation is already grounds for divorce, and you don't need to provide any other reasons for ending the marriage after a year of separation. You don't need to file a complete formal separation agreement before filing for a divorce. The only thing you need is to prove 12 months of separation and enter a qualifying separation date on the Divorce Affidavit.
On the other hand, a separation agreement is useful when preparing for a divorce in Alberta. It will serve as a contract between the spouses that can outline child custody, child or spousal support, and property division.
Moreover, unless you can cite cruelty or adultery as grounds for divorce, you need separation by the court to grant a divorce.
It's important to note that your circumstances could make separation difficult if neither can move out. The good news? Family law has a mechanism in place for separation in the event that the splitting spouses share a home.
Get a Clear Idea of What You Want to Achieve in Your Divorce
At some point, you're going to have to sit down and have a difficult conversation with your spouse to decide who will get what in the divorce.
Think about some of the following questions:
How will you split your assets?

How will you split your debts?

How will you split your property?

What will happen to any pensions or investment accounts?

How will child custody and child support be determined?

What happens to any debts and assets that belong to your spouse?
If you have children, you'll also want to make sure you can come to an agreement about parenting time and any child support that may be due.
The Bottomline
Preparing for divorce is a largely stressful process. It's oftentimes just as stressful as the actual divorce process. However, it's necessary.
If you're divorcing in Alberta, you're going to have to work with a divorce lawyer who can provide you with the guidance you need when the time comes to file for divorce.
Do you need divorce financial advice? Alberta Divorce Finances can help you understand the financial and tax implications of property division and support in divorce. Get started with a free consultation with us today.